At Walker Jones CDJR, we want to make sure you're getting the support you need for miles to come.  If you've been jetting around Douglas, Baxley, Tifton, Jesup, and Waycross, GA, in a Ram 2500, then you may be wondering when your truck will need routine servicing. Our team is here to provide the answers. Feel free to contact us directly if you still have questions!
Once a Month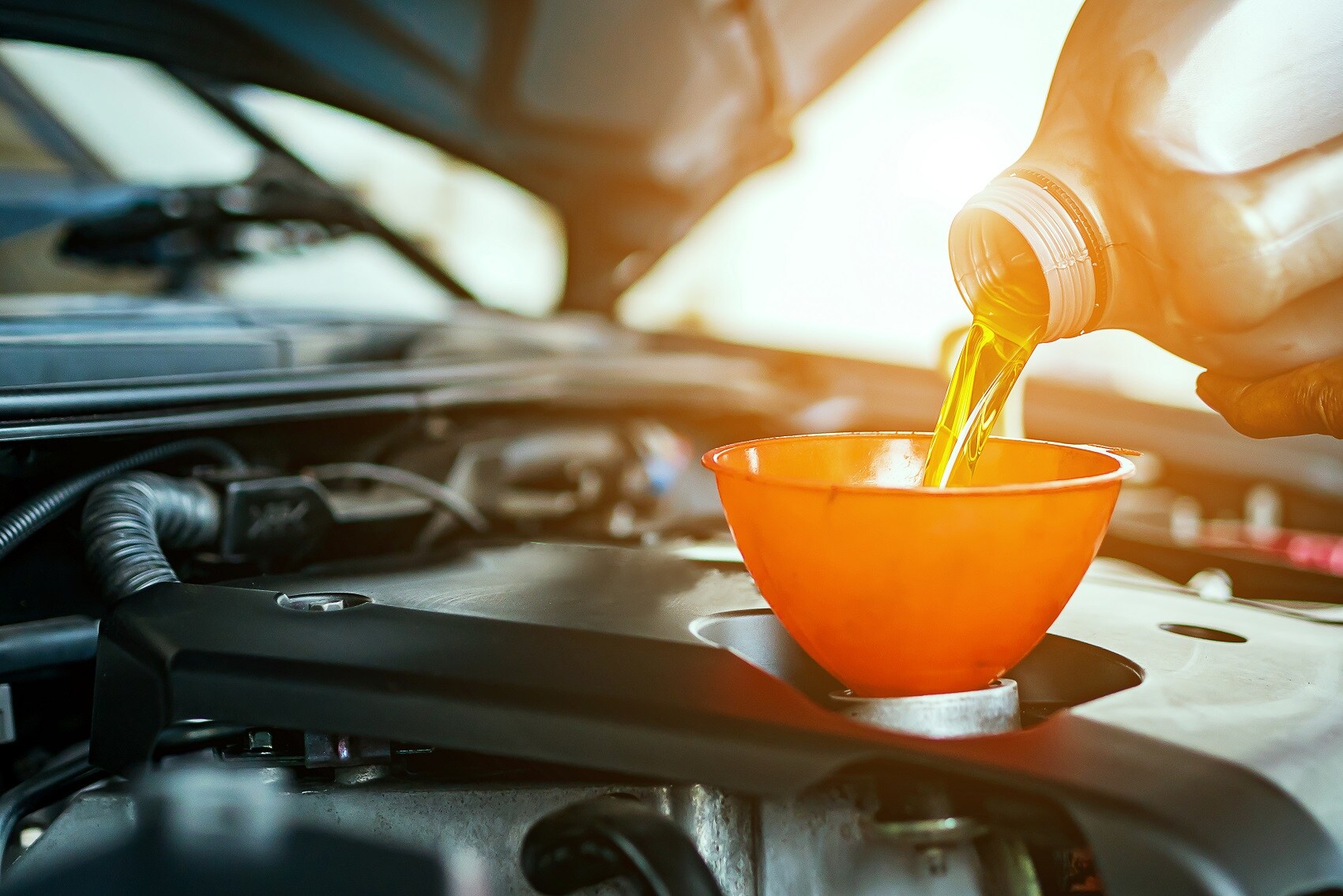 It's recommended that the following components are visually inspected every month to help prevent any issues:
Engine oil level
Windshield washer fluid level
Tire pressure and signs of wear
Fluid levels of the coolant reservoir, brake master cylinder, power steering, and automatic transmission-for the 6-speed only
Function of all interior and exterior lights
If you perform this inspection yourself and notice anything out of the ordinary, reach out to our service center for assistance.
Every 4,000 to 15,000 Miles
If you've armed your Ram 2500 with either the 6.4-liter HEMI® V8 or the available Cummins® Turbo Diesel I6 engine, then you should change your motor oil every 4,000 miles or 350 hours of engine run time if it's being operated in a dusty environment, such as an off-road trail.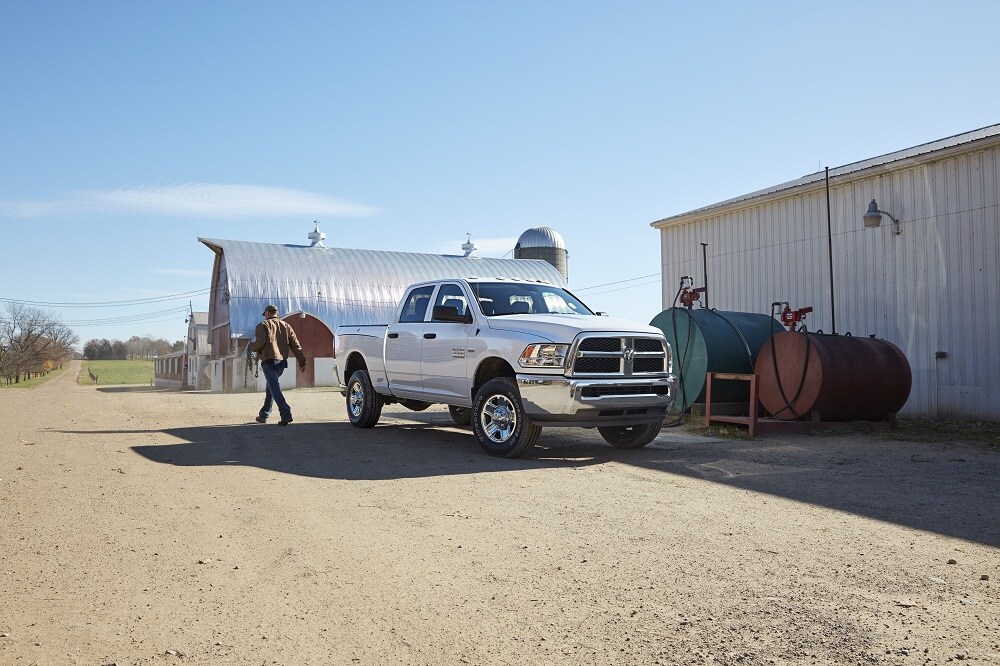 However, under normal conditions, you should aim to change the HEMI® V8 engine oil every an 8,000 miles, 12 months, or 350 hours of engine run time.
If your truck features the available Cummins® Turbo Diesel I6 engine and it's operated under normal conditions, then the oil should be replenished every 15,000 miles, 12 months, or 500 hours of operation. Motor oil is vital to maintaining the proper clearance level between key parts in your powertrain, so make sure to change it at the proper intervals to avoid damage.
Have the tires rotated each time you get an oil change. Tire rotations help to distribute wear evenly, which leads to a longer life for your tires. There are different ways to perform rotations based on your selected drivetrain, so make sure you're visiting a service center with knowledgeable technicians.
Every 20,000 Miles
The cabin air filter helps to eliminate contaminants from the road entering the cabin. To continue enjoying a clear environment in the Ram 2500, replace your truck's cabin air filter around every 20,000 miles.
Every 30,000 Miles
In addition to a clear cabin, you also want an engine with minimal contaminants. Leaves, dirt, and other debris can enter the motor and affect its efficiency. Luckily, your truck is equipped with an engine air filter to keep dirt and dust out. Replace this component every 30,000 miles.
Every 40,000 Miles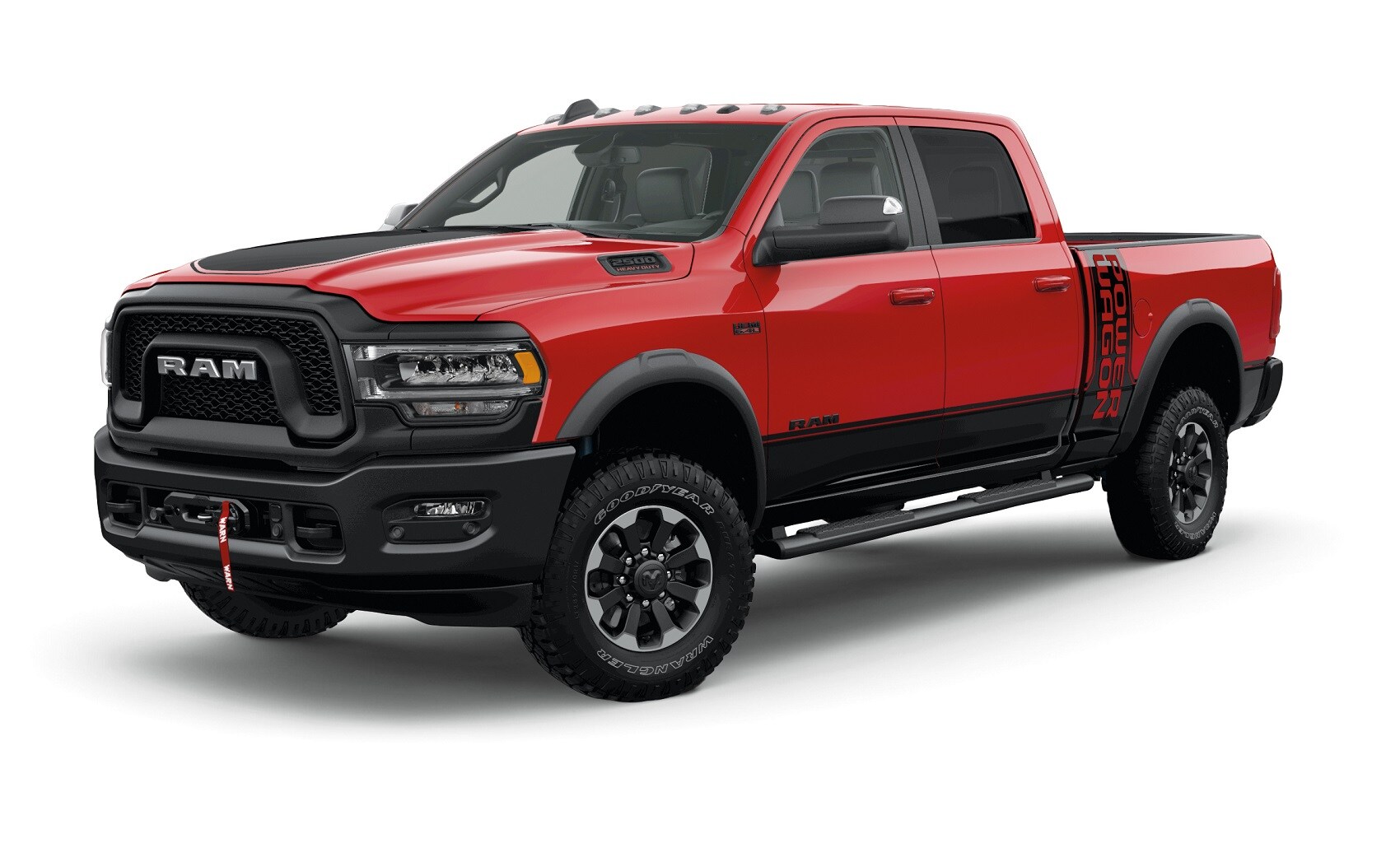 At the 40,000-mile mark, you may need to replace your truck's tires. However, with regular tire rotations, these parts may last longer. Additionally, if you've been venturing off the paved path in your daring truck more often, then you may need new tires sooner.
Around 40,000 miles or the 4- to 5-year mark, you may also need a new car battery. When you bring your vehicle in for servicing, regular battery tests will let you know when the battery is dying and will need to be replaced.
Every 100,000 Miles
Regular care and maintenance can easily help your vehicle last 100,000 miles or more. When your Ram 2500 reaches this mile-marker, you may need to replace the spark plugs. Spark plugs are crucial for starting your vehicle. Make sure you're getting them replaced when needed to continue enjoying a smooth ride.
Schedule Ram 2500 Maintenance Today!
The next time you need a tire rotation or a new battery for your Ram 2500, give us a call at Walker Jones CDJR. We'll work diligently to complete the necessary routine maintenance and get you back to the streets of Douglas, Baxley, Tifton, Jesup, and Waycross, Georgia, quickly.